Why Does Serendipity
Payroll Exist?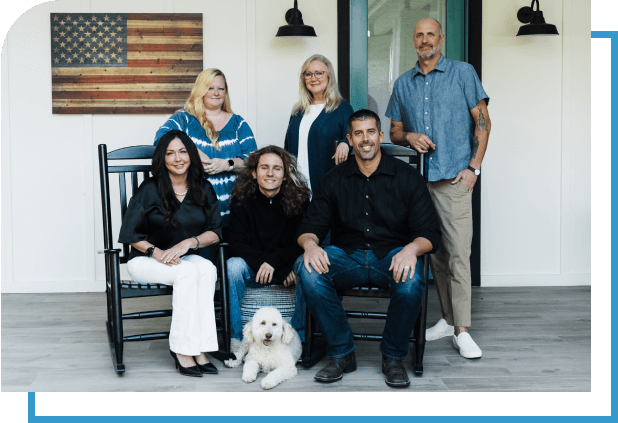 Husband and wife duo Tom and Tara Neja founded Serendipity Payroll to provide a personal level of service to small and medium-sized business owners who deserve to be treated not just as a number but as a treasured relationship. We know our clients by name, their kids, and their passions. Speaking of, we know one of their passions is their business, and we go out of our way every day to support them, especially to make sure their employees are paid accurately and on time, as employees are the lifeblood of their business. As entrepreneurs ourselves, we could not be more vested in your success, and we want to support you in any way we can. Whether it's payroll services, time and labor management, human resource support, or providing pay-as-you-go Worker's Comp premium plans, we are here to support you and your growing business.
Give us a call, and remember… Payroll is our passion!
Elaine spent 8 years as the Director of General Accounting at a hospital district before leaving the corporate world to become an entrepreneur. She was successfully self-employed for 20 years while raising her children as a work-from-home mom. After becoming an empty-nester, she decided to return to the work world outside her home and utilize her years of experience to again contribute to the success of a team. Her search brought her to Serendipity, where she found she shares the passion of payroll!
She lives near Serendipity's corporate office with her husband, Phil, of 30 years. They enjoy being near their daughters, their husbands, and their growing families. Elaine is on the Board of Directors for Corona Life Services and is also involved in the Corona community. She loves being of service to our clients!
Kristin joined Serendipity Payroll with a desire to find a career path that is both rewarding and enjoyable. She has truly found her new passion in the payroll industry. Previously she worked at a local pizza establishment where she was promoted several times and earned performance awards. She enjoys helping people and brings a positive attitude wherever she goes. Kristin loves spending time with her family, especially her niece and nephew, who are six and four years old. Kristin has a passion for animals and has volunteered at a local veterinary office in Corona, as well as a ranch in the Fullerton area, where she helped rehabilitate a variety of animals in need. Kristin is excited to learn more about the payroll industry and looks forward to growing with our company!
Mike joined Serendipity Payroll with the intention of finding a rewarding career path with the potential for growth. Mike spent the last 14 years with a focus on customer service and engagement. He looks forward to applying those skills in the payroll industry.
Mike is also a professional photographer, shooting mostly weddings but has been known to do the occasional holiday card also. He has a wife and two children, ages 12 and 16. Both kids are active in sports, so weekends can be busy with game schedules. Mike is also an avid golfer, although his score may reflect otherwise. He is eager to bring his customer service expertise to our clients!
Natasha joined Serendipity Payroll wanting to further her career in customer service, as she loves being able to help and support people. She is active in her community, donating her time and additional resources at a local women's shelter.
Natasha is very outgoing and has an enjoyable, fun personality. She adores outdoor activities like hiking, gardening, and going on road trips with her husband, 3 teenagers, and 2 dogs (that is quite a car load!). Natasha is very excited to be an integral member of our Serendipity Payroll team!